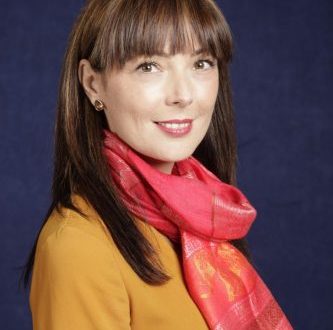 Interview with Bianca Muntean, Cluster Manager, Transilvania IT
Transilvania IT was created in 2013 as brand of ARIES Transilvania and is the Transylvanian branch of the Romanian Association for Electronics and Software Industry. Its activities are meant to provide technical and soft-skills training to employees and member companies. The association holds a representative function in relationship with local authorities, and plays an active role in promoting its members internationally. 
Bianca Muntean was named EU Cluster Manager of the year on May 14th at the European Clusters Conference that took place in Bucharest. This award is a recognition of her hard work and dedication in matters of the projects she implemented along the years.
Cluj has become one of the strongest regions in Romania in terms of IT industry. What makes it such a nurturing environment?
It is linked to the fact that we have chosen an open cluster approach, easy to implement given the regional set up. In Cluj, more so than in other regions of the country, there is great openness from all parties involved, from companies to schools to public authorities, to work together on joint projects that can make a positive impact. It is really a form of collaboration between people that want to fructify opportunities for both communities and businesses.
From the early days we felt that we were a strong regional pole, but we did not have any data to base this on. It was only 4-5 years ago that we decided we wanted to really understand Cluj's position within the country, so we made a study which analyzed the number of companies, employees and turnover. The study confirmed the fact that Cluj occupies the second position in the country, surpassed only by Bucharest. The difference between the two poles is rather high, Bucharest has 50-60% of the market and Cluj around 27-29%. This is caused by the fact that Bucharest houses many multinational companies, whereas Cluj has grown based on entrepreneurial efforts that started about 15-20 years ago. Many of them have developed into stable companies employing 500-700 people, and some have been bought by global players, such as NTT Data. Likely, the fact that we are talking about local companies with Romanian CEOs adds to the openness and collaborative approach we are seeing presently.
How do you evaluate the collaboration with public authorities in the region?
In the early days the collaboration was more of a formality. The concept of an industry cluster includes the component of public institutions, but the industry's attitude at the time was very reserved. Essentially, they were not looking to develop joint projects, what they wanted from the State was to not put unnecessary barriers in their work. However, we were pleasantly surprised to see that public authorities in Cluj were genuinely interested in working with us.
Since then we have started various joint initiatives and we are very happy with the collaboration. For instance, we have the Consultative Council for Entrepreneurship and Innovation in IT, that includes representatives from the two tech clusters in Cluj and meets monthly with the City Mayor to discuss the city's strategy for digitalization. We also talk about CSR projects that can be supported by companies and generally projects that the City Hall has in mind for the business environment. One example of collaboration is the Open Innovation 2.0 Conference in 2017, or Startup Europe Summit, which we held this year. There is also a line of financing for NGOs from the local budget that supports projects with a local impact. We have benefited from these funds ourselves. For example last year we accessed funds to perform a market research, and understand better what is the demand and offer for digitalization in our region.
Do member companies have a relevant presence on international markets? Or are they much rather focused domestically?
The IT industry in Cluj has based its growth mainly on outsourcing. We work with customers in Western and Northern Europe, USA, Asia, and less so in Romania. Companies in Romania have a lesser appetite for digitalization and also from an employee perspective there is a certain resistance to change, fueled by the idea that technology might replace their jobs. Also some companies perceive the costs of digitalization to be much higher than they are in fact. We are at the moment thinking of ways to encourage more deals locally, because we are able to offer very high quality services and we are, for the time being, still very competitive in costs.
However, we keep being very focused on international work and we participate in many international conferences. Last year we attended Gitex Dubai with a delegation of startups that participated in a pitch, two of which made it to the finals. This shows a high level on our side already and we are trying to become more and more relevant. Another example of project we have started for this purpose is BISnet Transylvania, partially financed by the European Commission, where we work with entities similar to ours around the world. The goal is to support internationalization of companies and in order to do so we organize, for example, company visits which gives entrepreneurs the opportunity to meet potential partners in person.
Can you give us an example of a solution developed by ARIES Transilvania members that has applicability in the energy sector?
There are many member companies that develop solutions for with applicability in the industry, like Arobs Transilvania, Altran, Brinel and Life is Hard to name a few. Typically we are talking about solutions for energy efficiency and more broadly smart cities.